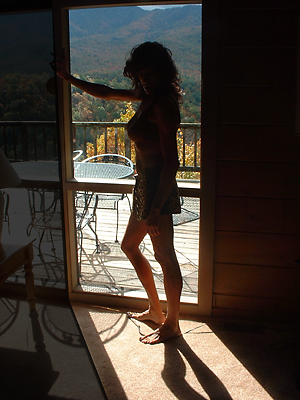 My mission is to make women feel special, by servicing any want or need they may have at the time, without the necessity of having to establish any commitment or other long term relationship. To play out any fantasies, especially ones that they are afraid to tell others more significant in their lives, as well as provide any other services, personal or domestic, that may make their lives easier or more enjoyable. Maybe even meet a real time Mistress, who had perhaps not explored that side of Her personality, and didn't even realize that She was a Mistress type. At the same time, providing Lady Jenny with entertainment, through my exploits, as well as displaying, publicly the commitment to Her training and, generally, being an example, hopefully a definitive example, of what a slave to Her should and will become if Her directives are followed. Anyone familiar with Lady Jenny knows that she also encourages, as part of the training process, establishing relationships with other t-girls as well as the men who love them. But perhaps more importantly, to me at least, a place where this sissy slut can earn her right to have an orgasm.
Hopefully, this site can become a forum for the exchange of ideas related to becoming a chastised lave, feminized or not. A pace for both slaves, and dominants to meet and discuss topics of mutual interest. To pose questions and obtain information, as well as have some fun doing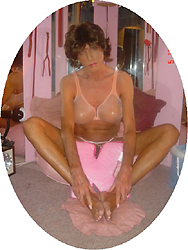 it. So save any egativisms for some place else!
My interests include all of the things depicted in my picture galleries. and in my forum. Incidentally all of my pictures are taken by my Wife. who has also taken pictures of other gender women for sites as well. Perhaps She can find some interest in any men who find such a dominant Wife, emasculating Her husband, and tricking a cuckold out like this, sexy. So without any further adieux...