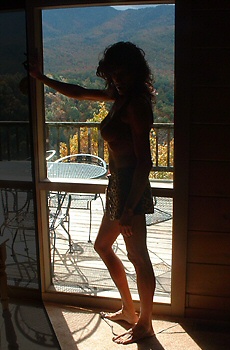 As a member to my hideaway, you will have access to all of my hot galleries that only you as a member will be able to see. Pictures are being added all the time just for you. I want to make sure that the members to Krissy's Hideaway will always have something to do. I even have a camera setup so that you can watch me live while I dance and show my stuff just for you.
So come on in today!

Ladies-Get a Free Membership!

Any girls or gurls willing to share their life-style bios or experiences with us are urged to write me by visiting the link below.

While I am happy to waive membership fees for women, (would you expect anything less from me), please don't waste my time pretending to be feminine if you are not a lady confident enough to show me some proof. Dominants are invited to use their slaves, male or female, as their proof.

Write me for details!